Murmuring Cove, by Annie M. Cole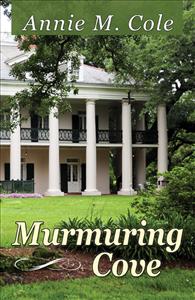 Click to Purchase from Barnes and Noble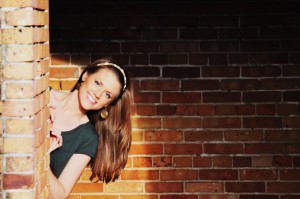 Just popped in to say, Thank You, for your recent purchase of Murmuring Cove. Tell us what you think.  A comment from you would be so appreciated!
Happy Reading! ~ Hannah Mears
WHAT READERS ARE SAYING
*This book is the perfect summer read. When Bay uproots and moves to Louisiana to take on a new career, her life takes an interesting turn. The unsolved mysteries and murmurs will keep the pages turning. This beautifully written story of grace and new beginnings is a must read! ~H. Williams
*Your fourth installment to the literary world, "Murmuring Cove" is a noteworthy and distinguishable achievement. I enjoyed it from start to finish and am excited to know this will be a trilogy.
I especially liked the new geographical location of the Louisiana Bayou and your thoroughness in describing the environs of this location as it relates to the story's theme and individual character story arcs.
I admire you greatly and am inspired by these heart-warming, uplifting, feel good tales. Your depiction of strong, career minded, independent women with unyielding moral and religious beliefs are near and dear to my heart. This is balanced by portraying male characters who also demonstrate and communicate their faith without apology or hesitation. This compliments (again) the grace of your chosen genre as an inspirational writer. Well done!
Until we meet again among the pages of book two in the "Murmuring Cove" trilogy. Your friend and fan
~ Trish Vasquez
*Just had to send you a little note of thanks for Murmuring Cove! Loved the sermon given by Ezra (pg 182). It really ministered to my heart…you made me laugh & cry! Grace, it's a wonderful gift from the lover of our souls!!!
~ S. D. McCaig
*Listen to the murmurs. They will move your heart. These characters are well-developed and the story line is beautifully woven. Annie Cole sees the sacred in the secular and shares it with us in a setting which mesmerizes.
~Fellow Author

*This book is perfect for any time you want to leave your troubles behind and go on a trip to a quaint southern town. When Bay moves to her ancestral home in Louisiana to start a new job and a new life, she never expects to be entwined in a mystery. This story about grace, love and new beginnings is one you don't want to miss!
~B. Philips

*If you want to be thoroughly entertained, you need to read this book, it has it all….mystery, romance, love of family and God….from page to page you don't know what is going to happen next. A great read! 
~Pam Sharp
When I finished reading "Murmuring Cove" I immediately gave it to a friend who also loves to read. It's such a good book. I finished it in just a couple of days because I was so engrossed. Good story.

~ J. Jamison

Great read! Annie Cole just keeps getting better and better. An excellent book to read anytime. Thoroughly enjoyed this book. It shows God's grace to all of us who have made mistakes. Keep up the good work, Annie!
~ Jeanie Lee
Wonderful story and so well written. Before I finished reading this book, I ordered another of Ms. Cole's novels and I am now enjoying Water on a Sea Star. I am so happy to have found a Christian author who writes about relationships and romance, within a story that I enjoy reading and sharing with others.

~ Carol
This book is well written, I couldn't wait to get to the next chapter. I read it much too quickly and was sad when I got to the end I just couldn't put it down.
~ Vicky