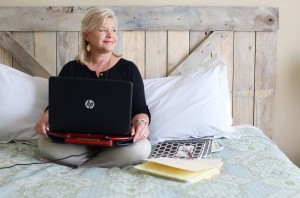 Photo by Allison Carter courtesy of Times Daily
Annie M. Cole, Author
Author Bio:
Known for her colorful characters and distinctively Southern locales, Annie Cole has a true passion for storytelling. She credits her ability for weaving an imaginative tale to her Creator and every story about this Southern life finds a way to point back to Him. Descending from a long line of storytellers, Annie is indebted to her grandmother whose captivating stories of life growing up on a Louisiana plantation instilled in her a love of legends and folklore which she artfully intertwines with the deeper truths of her faith.
Annie and her husband make their home in the Muscle Shoals area near the banks of the "Singing River" where they enjoy the art, music, literature, and faith of their community. To date, she has written five novels with a sixth book in the works. When she is not writing, she loves spending time with her family, speaking to community groups, and enjoying the outdoors.
I've always had a fascination with stories; I come from a long line of very colorful storytellers. I love to write about people and places close to my heart, that's why I write Southern fiction.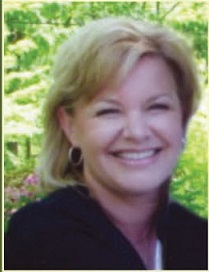 Growing up, it was a favorite pastime to sit and listen to the old folks talk and recount their life experiences. Many of my characters are based on actual people and the settings are scattered around the Deep South. I like to merge mystery, romance, and a touch of Christian inspiration in all my novels.
My novels are: Bell Forest, Water on a Sea Star, Silver Leaf, Murmuring Cove, Summer's Keep, and Blue Saint. I make my home in Northwest Alabama, near the banks of the Tennessee River. When not writing, I enjoy spending time with my family. I love reading, the outdoors, and traveling, especially down to the beautiful coast of Alabama, whenever I get the chance.
I love hearing from readers! Please contact me – I look forward to receiving your comments and questions. I'm also available for speaking engagements as my schedule permits.
Joyfully,
Annie
Reviews: Do you read online reviews? I do, and so do other book lovers! That's why I'd love if you'd take a second to review my book!
With Warm Gratitude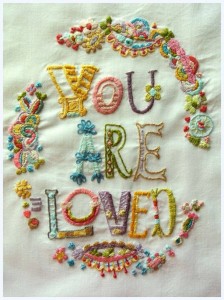 In preparing these books I benefited greatly from the help of so many. I'm thankful for the keen eye of my publisher, A. E. Cook, and for the monumental task of taking me on. To my editor, Amy McCracken…your talent is truly amazing. To my daughter, Hannah, who is a wife, mother of two, and a pharmacist, but still finds time to proof my work and offer her wisdom. To Brenda Phillips for her expert attention to detail. To my mother, Leigh, for her encouragement and advice. To the staff at Renaissance Valley Publishing who make the "birthing" process simple, painless, and without complications. To the awesome cover designers. And last but certainly not least, to my readers, encouragers, and the ones who have taken time to review my work; my heartfelt thanks to all of you. ~ Annie