author of Bell Forest, Water on a Sea Star, Silver Leaf, Murmuring Cove, Summer's Keep, and Blue Saint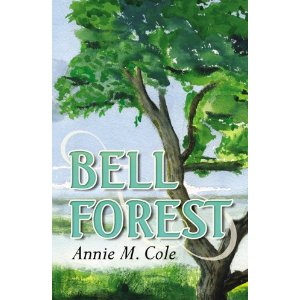 Want to escape for a while? Then come along with me and we'll journey together into the fascinating land of Bell Forest.
Not everything in life goes as planned.  After a painful rejection, Telie McCain decides to leave, moving alone to a wildly beautiful place along the banks of Mobile Bay.  In this place called Bell Forest, she comes face to face with her greatest fear.
After the tragic loss of his wife, Michael Christenberry must accept the fact that things will never be the same.  He is confronted with the self-reliant Telie and a family secret that threatens to destroy all he holds dear.
This is a story of the graceful weaving of two lives transformed by the Master of all.
Excerpt from Bell Forest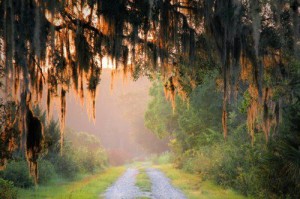 "Welcome to Bell Forest," he announced as they stepped out, slamming the truck doors behind them.
Telie's head turned slowly, taking in the wild beauty of the place.
"I warned you," he said, looking around at all of the fallen branches and limbs that cluttered the ground. Vines and undergrowth grew over long forgotten azaleas and forsythia shrubs and tangled around everything in its path as it made its way up from the lush marshland. "That's Bayou Bell over there," he motioned past the cottage. "The bay is out front, beyond those trees. Come on, I'll show you the house."
Making their way carefully down the path, Michael reached back and took Telie's elbow, gently leading her over the fallen tree limbs. His nearness caused her heartbeat to quicken suddenly giving her renewed energy. She was not use to being looked after, especially by a man. The men in her life treated her like a boy. The feeling of being protected was both strange and wonderful at the same time. She was certain that Mrs. Michael Christenberry was an incredibly blessed woman.
"This place is unreal." She spoke softly as if it might all disappear. Dappled sunlight filtered through the trees above their heads as a breeze gently stirred around them. A dove cooed a mournful sound from a nearby branch.
"On warm nights, it's pleasant out here…always a slight breeze." He cleared the porch steps from debris with his foot and helped her up.
The house complemented the surroundings and didn't  compete with it. The front porch was ample, covered by a broad metal roof that hung low, perfect for shading and shedding rainwater. A large wooden door, painted dark gray stood facing them with a well worn, slightly warped screen door covering it. There were two over-sized windows on each side of the door, fitted with small glass panes. The porch held two white, time worn wicker rockers and a large willow chair with a small table tucked neatly against the wall.
Michael reached the door in two steps and unlocked it. Seeing her expression, he remarked, "Don't be so impressed, you haven't seen the inside yet." Opening the door, he said, "Wait here, I'll go flip the breaker."
Trying to adjust her eyes, she peered around the tiny cottage and beamed. "Perfect," she whispered.
Continue your journey into Bell Forest at Amazon!
What Readers Are Saying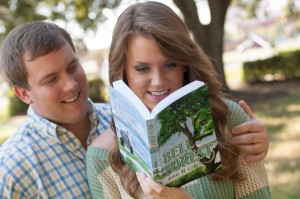 Annie,
Rhonda and I just visited Ireland. Wanted you to know the old Monasteries there were like bringing to life the structure you described in Bell Forrest (where the Priest lived)! I love the way good authors paint pictures in your mind and each one is your very own individual image! Keep up the great work!
~ David A.
"Oh to be at Bell Forest. Bell Forest is the most amazing book I've read in a while. From the 2nd page I felt as if I were Telie McCain. I actually wanted to be Telie McCain. Annie M. Cole has done an amazing, well written story line that will leave you anxious for the sequel to appear. When I finished the last page I was ready to go right into the next part of Telie's journey amd hoping at the same time it doesn't end with book #2. Annie, please keep this going. I am a big fan of Janet Evanovich series but now…move over Janet there is a new author in town and she will be something to watch for."
-R. Steen,  Tuscumbia, Alabama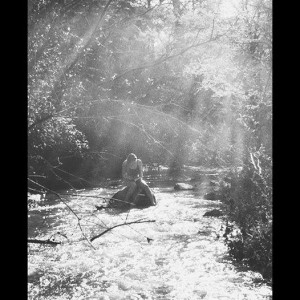 "I am sad to say that I just finished the book, Bell Forest. Why am I sad? Because I didn't want it to end! I enjoyed it so much. You painted a perfect picture of what was going on. Not TOO much and not too little. I am not one for long descriptions of the surroundings if it has nothing to do with the story. I could SEE the characters in my mind so clearly and SEE what was going on as if I were watching a movie. Every night I would read a few chapters before I went to sleep. There were a couple of nights that I didn't want to put it down. So I really was sad to see it come to an end… Thanks…I LOVED Bell Forest!"
-T. H. Fell, Foley, Alabama
"I just finished Bell Forest this afternoon. Your story kept me enchanted from the first page and I was sad to read the last page! I didn't want it to end! PLEASE tell me that you are writing the sequel?? I want to visit Bell Forest again soon and learn more about the characters you so cleverly created."
-N. Shulman, Roswell, GA

"This is a Wonderful Book. It is hard to believe this is the Authors First. The vivid description of the characters, locations and homes made me feel as if I were there and knew them (or someone just like them). I found myself thinking, this would be a wonderful place to live. While reading this book, I felt relaxed but never bored. I could hardly wait to finish my day so that I could read more. Excellent Reading.  Would love to read more from this author."
– R. Hill,   Sheffield, Alabama

"This is a great book! I feel like I know these people and I live in this town. The author tells the story in such a way that you can easily become part of the story. You can see the characters and places in your mind's eye. It's a great book to relax with. It is very hard to put down once you start reading. I couldn't wait to get home so that I could see what happened next. Now that I am finished, I can't wait until the next book to see what happens to the characters. I will definitely purchase her next book and the next and the next."
– Brenda R. Phillips,   Muscle Shoals, Alabama
"First of all, I am not much of a reader. It takes a lot to keep my attention in a book. I picked this book up one day and started reading, and I didn't put it down until I finished. I couldn't, I had to know what was going to happen next. It is so well written and flows so smoothly, it's almost like you can see yourself there (or at least wish you were there). I can't wait for the next book to come out. I will definitely be purchasing it!"
– J. Minor,   Sheffield, Alabama
"Bell Forest is such a lovely read! Whether you are on vacation at a far off place or snug on your sofa at home with a mug of coffee, this novel is fun and heart warming. The plot keeps you guessing and the further you go the more you want to know how it all comes together. There is someone for everyone to warm up to with such a variety of characters. The story is about the lessons learned by Telie through her experiences, but it may even encourage the reader to rethink his/her own. Skillfully done Annie! I look forward to reading more from you in the future!"
~ Christian Fiction Writer, Alexis Rhae, author of "Thief of the Gallows".
---
Check out Annie's Newest Releases:
Water on a Sea Star, Silver Leaf, and Murmuring Cove, and Summer's Keep!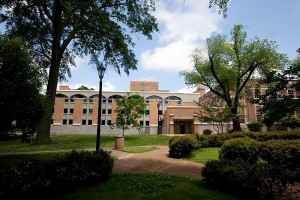 Message sent to Doris McDaniel (Collier Library at the University of North Alabama)

Hi Doris,
A while back, you sent me an email regarding Annie Cole coming for the book signing. I had not read her books; however, since you mentioned her I thought I would read one. I enjoyed it so much that I landed up reading all three books we have in the library and really enjoyed them!
Thank you for mentioning her, I would have never known what a treat her books were otherwise!
Lillian Akin, Degree Audit Coordinator
University of North Alabama
---
Check Out Murmuring Cove!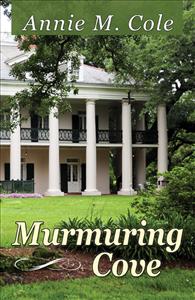 Perilous secrets push Bay Rutherford to seek employment and a quiet life for her family at her ancestral home, Briarleigh. It becomes evident that, even there, determined enemies threaten her peace of mind. But, once she hears the murmurs on the wind, will she follow their promptings?
After an altercation, Flight Medic, Mack Blackwell, is given a leave of absence. He returns to his hometown of Sugar Land to help his uncle restore and open the town's first Inn, Briarleigh. Yet, building a new life out of the mistakes of the old he soon finds out is anything but easy.